Customer Reviews
Write a Review
Ask a Question
Tried once and the texture of camu camu is light. The red cream is also light weight and non-sticky. Overall good experience. Just for shipping the products r not really protected. I would suggest using box/carton package next time. As the boxes of the products were crashed when I received. But products we not damaged.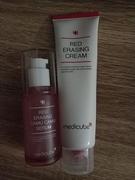 Love the serum, not too sticky and it absorb quickly into the skin.
On 24 December 2019 , I started to apply camu camu plus erasing cream till today 02/01/2020!, I can see the different . It works well and all my blemish and spits gone .
Camu serum is light & smells very refreshing. The red erasing cream is pretty thick but absorbs easily. Don't like the oily smell though.
Love how non-greasy it feels on my skin ✌
The serum is so effective, once applied it is absorbed quickly. I have sensitive and dry skin, after using the Red erasing serum and cream, my skin have seen improvement just 1st 3 days! The cream is rich and thick but not sticky. The cream also helped to tighten my face.