Red Clear Cica Wash Off Body Pad
Targets area behind the arms, bikini line, backside area"WASH-OFF" Red Clear Cica Wash Off Body Pad
14.75% 3 types of AHA (Citric Acid + Lactic Acid + Glycolic Acid) + 2% Niacinamide
What is Red Clear Cica Wash Off Body Pad?
SWIPE BEFORE SHOWER & WASH OFF Treat and prevent razor bumps with 14.7% AHA.

How to use "Wash-off" Body Pad?
Pour the essence into the tub right before using the body pads for maximum freshness and hygienic use. Use before shower.
Cleanse with water after use.
1. Swipe pad on areas of concern gently before showering.
2. After swiping, cleanse with water.
3. Feel the difference in skin texture after use.

* Contains high concentration for best results. Please remember to cleanse after using.

Why Red Clear Cica Body Scrub?
1. Best solution for Razor Bumps
Bumpy skin care with 37% ingredients complex
14.75% AHA
2% Niacinamide
Centella Asiatica

2. Intensive care with a dual-sides pad
Melt away sebum and dead skin cells stuck in pores by gently swiping the pads on your skin Embossed side - Exfoliates & Sebum care
Silky side - Soothes & Refines

3. Clinically tested (After 2 weeks)
Improve skin texture - 3%
Improve skin's glow - 1.2%
Reduces sebum production - 13.3%
Reduces dead skin cells - 26.4%
Reduces skin redness - 3.3%

Who needs it?
Who are suffering from ingrown hair after shaving
Who have bumpy skin
Who want to care for their skin after brazilian waxing
Who want to care for specific body areas
Who are experiencing sensitive skin and/or skin redness

Weight: 200ml / 50 pads



Main Ingredients
14.75% AHA
2% Niacinamide
Centella Asiatica
How to use
1. Pour the essence into the tub right before using the body pads for maximum freshness and hygienic use.
* Remember to soak the essence with the pads fully prior to using

2. Swipe pad on areas of concern gently before showering.

3. After swiping, cleanse with water.

Tip: For targeted area, place body pads on areas of concern for 1-2 minutes for best results.
Customer Reviews
Write a Review
Ask a Question
Filter Reviews:
body
Pigmentation
times
pores
skin
Thorough cleansing
Before the launch of this product, i have been using the pore pad to apply on my body. I'm so excited to see a cleansing pad for the body and it truly did not disappoint! The cleansing is thorough, leaving the skin feeling smooth.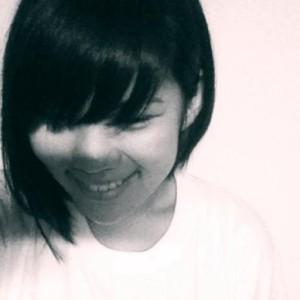 JN
04/07/2022
Jasmin N.

Singapore
Great Product
Tried it for about 4 times so far. Used about 4-5pads for the entire body. Feels like my skin has become slightly brighter. Will continue to use and hopefully can help to lighten some pigmentation and unclog pores!